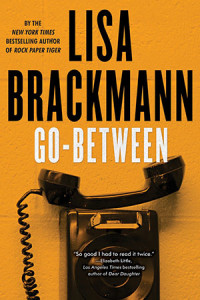 I am very excited about the upcoming publication of my fifth book, GO-BETWEEN! Look up the page and you'll see the cover and a brief description. To learn more about the book, including a look at the first three chapters, click here!
Otherwise, if you happen to be in London in mid-May, I'll be doing a few events for the Asia House Literary Festival, including this one and this one! (gulp) I hope to add some more UK events in the latter part of May. Will keep you posted!
I will be making an appearance at the Bay Area Book Festival (June 4-5, time/date TBD).
For the actual book launch, I will be in NYC, doing a special Soho Crime 25th Anniversary event — watch this space for details!
And I promise for those of you in San Diego, I'll have my West Coast book launch at the wonderful Mysterious Galaxy (that link will take you to a page where you can pre-order signed copies of GO-BETWEEN)…and yes, there will be local craft beer…