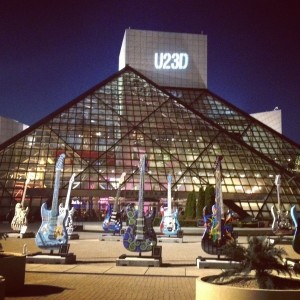 Having a fantastic time at Bouchercon Cleveland. So fantastic that I have forgotten to post my panel times.
Tomorrow, Saturday Oct. 6, 10:15, Grand Ballroom A — "Murder is Everywhere" — international crime fiction authors explore the countries where their fictional crimes take place, with Timothy Hallinan, Jeff Sigur, Yrsa Sigurdardottir, Michael Stanley, moderated by Peter Rozovsky.
Sunday Oct. 7, 10:15, Grand Ballroom A — "The Politics of Murder" — books with politically charged plots, with Allison Leotta, Pete Morin, Stuart Neville, Mike Lawson, moderated by me.
Also, my wonderful publisher Soho is hosting in the hospitality suite tomorrow from 12 – 2. And don't forget Stuart Neville's party celebrating the launch of his new thriller, "Ratlines," tomorrow at 4 PM!