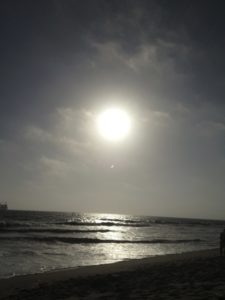 This is the first song I wrote after my long hiatus from music. Plunderbund played it and I really like the arrangement we had — I wish we were out playing it now. But there's no point spending too much time mourning what can't be done. Instead I'm celebrating what I can. I am so grateful to have Tony Mandracchia as a collaborator on this track, bringing the song to life. I still have some work to do on the mix (dobros are complicated, and my skill set is minimal), there are vocal oopses here and there, and I really would love to have real drums instead of robots — but I think this gets the feel of the song across.
SILVER DOLLAR is about a lot of things. Mostly it's about getting older, trying to put one's life experiences in context, mourning some things, celebrating others.
Take advantage of the time you've got. You never know how long that will be…
EDIT: Here's the new mix!