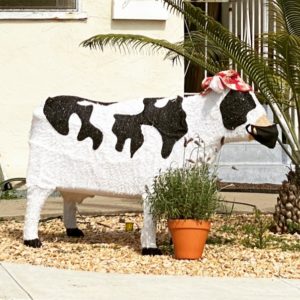 So. We've all found different way to cope with the utterly surreal situation in which we've all collectively found ourselves. Me? I decided to — finally — experiment with home recording. Never something I'd been very interested in learning about. Back when I was doing the Pickups, recording was more complicated and required a pretty hefty investment in equipment, and there were plenty of people who were very good at it.
Plus, I can sing and I can play bass, but I can't play guitar. It seemed sorta silly.
And then I took 17 years off from playing.
But now? A decent computer and about $300 will get you what you absolutely have to have to record. And the technology is such that you can work with other musicians remotely and it's really pretty damn easy!
So, here is my first ever recording. There are plenty of deficiencies — I just sorta rammed ahead without paying a lot of attention to levels and such on the vocals, and it shows — and I'd love to have a real life drummer instead of an Apple Bot, but you know? It gets the song across.
Thanks to Tony Mandracchia for the wonderful guitar work — it's so much fun working together again! And to Dan Westrick, my current bandmate, for walking me through what I needed to get and giving me the confidence to try.
(Dan btw has some serious chops for the tech/recording stuff. I expect you will be hearing a lot of local San Diego musicians recorded in the PlunderCave when we're able to do such things again!)