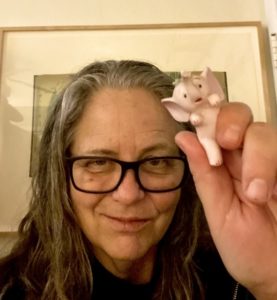 So here's the second song I mentioned, the first written entirely during the coronavirus lockdown. When I was writing "Elephant," I didn't think it was about the pandemic but I think it kind of is. I'll probably do another mix of this to bring up the bass a bit and bring down the vocals at the end a little. And maybe even some live drums! Stay tuned…
Okay, here's a better bass — I used my ancient Jazz bass and it just has such a great sound!
Once again, huge thanks to Tony Mandracchia for the awesome guitars and Dan Westrick for the technical assists!